School Development for Mount Litera ZEE School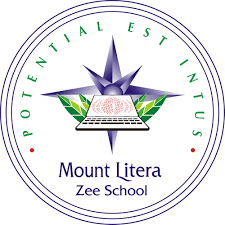 School Development for Mount Litera ZEE School
n&d worked on several projects all around India, along with site visits. In this project, the design focused on the Pedagogy Concept to provide several teaching approaches.
n&d challenged the traditional box shape of the classroom over the hexagon shape classroom.
With a hexagon, the teacher has three walls instead of one for instruction, and each wall is centrally focused back on the student to create a panoramic display.
The wall can also integrate technology such as smart boards, flat panel monitors, and fold-out tables.
By introducing a hexagonal layout, both standard classroom configuration ( teacher lecturing class), and informal instruction ( group work/ study session ) work well within this configuration.
Mount Litera Zee School, Nagpur, Maharashtra
The project is situated in Nagpur, Maharashtra. The open amphitheatre was designed to give students a place to relax, spend time, and study. It may also be used as seating for outdoor performances.
Mount Litera Zee School, Patiala, Punjab
The design is shaped by the primary goal of providing a skywalk for students, and others in the community that increases functionality and by creating inspiring, comfortable spaces which promote creativity and well-being.