n&d was formed by talented architects Nitin Lonare & Dipti Yadav in 2011. Who share their passion for excellence towards art and architecture.
n&d is a young architectural firm that views design as finding an ideal solution with an aesthetic whole. n&d believes that it is the responsibility of the architect to create diverse, innovative, and exciting environments.
n&d strives to create forms and spaces that are timeless, and we prefer an elegant…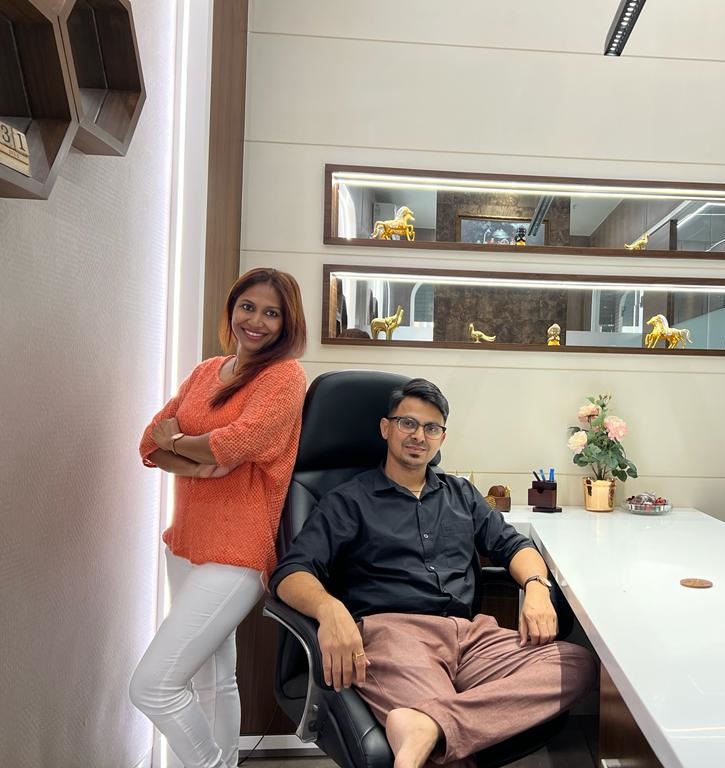 "Architecture is the will of an epoch translated into space"
n
&
d
aspire to merge function & form in design. At
n
&
d
every project is viewed as a piece of timeless art and well sculpted to fit into the environment. The simplicity of style in artwork or design, achieved by using the fewest and barest essentials or elements to maximum effect. It strongly believes in the "Less is more" concept where it's about designing smarter, doing more with less, and reducing design to the fundamentals.
ARCHITECTURE IS INHABITED SCULPTURE
Invention refers to new concepts that derive from an individual's ideas. Innovation, on the other hand, is the commercialization of the invention itself.
Design is where science and art break even
The Founder of
n
&
d
, Principle Architect Dipti Yadav And Registered Architect Nitin Lonare have an enormous experience in this field.
n
&
d
is a passionate Architect having expertise in architecture, Interior, and landscape. According to
n
&
d
, it is the architect's role to design unique, innovative, and mesmerizing spaces.

Designing

Execution

Turnkey

Feasibility Study

Concept Development
Our Architecture Creative Services
n
&
d
is working on diversified architectural projects, like residential, commercial, mixed-use, institutional, sports, recreational, etc.
n
&
d
also have good work experience with various national and international consultants like structural, landscape, HVAC/MEP, lighting, fire, security, Facade/Glazing, traffic, signage, cleaning systems, etc.